Fantastic Fractals
A gallery of the most beautiful fractals on the web.

Andi's Rose
What's New on the Site
"The Fractal Maker" Jason Padgett's New Book is Now Available!

Jason Padgett tells how a traumatic brain injury inflicted by muggers at a karaoke bar turned him into a "mathematical marvel." At 31, the former math-averse underachiever turns into a hermit fascinated by pi. He gradually finds out that he is not like the other 1.7 million or so Americans each year who suffer from traumatic brain injuries. Instead, he learns that, while healing, he has become an "accidental genius" with sudden-onset savant syndrome, or acquired savant syndrome.
Click here to read more about Struck by Genius on Amazon.com
New series of pages on Simple Fractals:
Simple Recursive Fractals
Red Fractals
Blue Fractals
Green Fractals
How to Make a Fractal
By Jason Padgett
Fractal Spirals
New page of spiral designs.
Fractal Bugs
The cutest fractals ever!
Fractal Software
About the software used to create this site.
Fractal Imagery
How this site came to be.
Mandelbrot Fractals
Series of basic Mandelbrot fractals.
Julia Fractals
Series of basic Julia fractals.
Fractal 3D
Fractal images with a 3D appearance.
More about What's New
Click here to subscribe to our RSS feed for
all the updates to Fantastic-Fractals.com
What is an RSS Feed?
Art consists of bringing something into existence. -Aristotle
Fractal art is created by calculating mathematical functions and transforming the calculation results into images or other art media. -Wikipedia
We invite you to have a look through these pages of colorful image splatters, bubbles, ribbons, mosaics and thorns, some of which may or may not resemble the works of great artists such as Picasso, Pollock, Max, and Van Gogh, and help us answer a question: Does 2 + 2 = Art ?
Emerald Brooch


New Years' Confetti

Art is a collaboration between God and the artist, and the less the artist does the better. -Andre Gide
All of the images on this web site were created by computer but...are they Art...Art with a capital 'A'...Art worthy of being framed and hung on a wall? Or, perhaps, just printed on a mousepad, t-shirt, coffee mug or...only deserving a tap of the Delete key?
Art is either plagiarism or revolution. -Paul Gauguin
Is there something appearing in the images that moves you... flowers, stones, crosses, planets, eyes, oceans filled with fish, birds in flight or blazing sunsets? Can a computer processing complex and convoluted recursive mathematical formulas actually produce something that can stir the human soul?
Blue Lattice


Golden Shield

Technology adds nothing to art. -Penn Jillette
What do you think about these images? Are they pleasing to your eye? How do they make you feel? After you see them once do you want to see them again? Please feel free to send us a comment and let us know your thoughts!
Valentine Hearts

Thorn Garden
Art can be in anything. There can be art in gardening.
-E. Thor Carlson
Site Map
Galleries
Thumbnail image overview of all the galleries on this site.
Fractal Art
images that may resemble the works of the great artists.
Jackson Pollock
Images that may resemble Pollock's paint drippings and splatters.
Flowers
Amazing digital florets.
Patterns
Calculated patterns take on natural shapes to resemble a variety of familiar large and small forms.
Dark Fractals
Images of light that suggest darkness, emptiness and evil.
Ultra Fractals - Red Series #1
Images of extraordinary depth and detail.
Flames
A different kind of fractal using delicate line tracings.
Fractal Fire
Intense images of energy and heat.
Crosses
A cross appears as a familiar object in an otherworldly landscape.
Bubbles
Joyous eruptions of color.
Thorns
Wings, spikes, claws, fins and every kind of sharp edge imaginable.
Ribbons
Feathers, webs, pipes, lips, loops and sparkles.
Vortices
Stunning swirls and explosions.
Mosaics
Mosaics resemble a wide variety of stone and cracked earth landscapes.
Screensavers
Free downloadable screensaver images.
Wallpaper
Free downloadable wallpaper images.
About these images:
We have tried to preserve the pureness of the creation of the images. With a very few exceptions, where we moved or removed something that just did not look right, all of the details in the images are just as the computer's software has drawn them. Images where we have changed or created detail by hand are listed as Modified Fractals. We messed with the color spectrums and gradients of the images quite a lot.
___________________________________________________________
Please enter your name and email address to sign up for our spam-free mailing list so we can keep you informed of new images and site features with our Fractal News newsletter.
___________________________________________________________
Use of these images.
Personal use: If you would like to use these images for your personal use such as a printed greeting card or other non-web non-commercial use please be our guest. We highly recommend using Andi's Rose Fractal and/or the Valentine Hearts Fractal as decoration for a homemade card for someone special!
If you would like the images for non-commercial web use, such as your personal web page, you are invited to use any image on this site for free, just please give a credit in the form of a link back to this site, and maybe send us an email so we can check it out!
For-Profit use: If you would like any of the images on this site for commercial use please get in touch with us using the Contact Us form for prices. We can provide high resolution images of the artwork customized for your needs.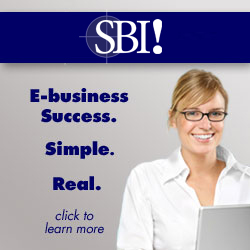 Home - Gallery Index - Fractal Store - What's New
Site Search - Site Map - About This Site - Contact Us
Copyright © 2007-2013 Fantastic-Fractals.com. All rights reserved.
Website by Wild Goose Web Design
Fantastic-Fractals.com is an affiliate website that receives commissions from
products using our own designs as well as other products and services.